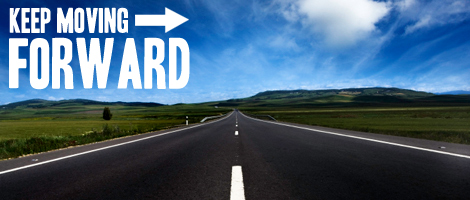 Hello everyone,
miss me huh? hahaha well sorry for my disappearing for a couple weeks, I'm a little bit busy these few couple weeks, during preparing for my cousin's wedding on this week, it's on September 15. I have to find a dress, fitting, and also starting my new side job as a Make-up artist just so you know. hahaha that's really interesting OMG! I never imagine that I was be able to be a MUA. And uh I was totally forgot that I had a broken heart few couple weeks ago. LOL. Oh yes what keeps me busy, keeps me forget all hose stupid little drama back then. Oh fuck that. haha I live in reality, not in drama. :)
Well today I don't know exactly what I wanna say here, I just wanna share a little quotation for you, for those who want to move forward, not move on okay :)
"Time flies, people change, feelings change, and heart move "forward", not move "on", you know future are meant to be traveled forward, not backwards, set your past as a lesson, that's what makes you a better one in the future, you may miss the old times, but you know that it's more best to keep going rather than having to repeat the same story when you already know how the story would ends." :)
End of story.
hahahahahaha
Well I guess I'd post another make-up courtesy soon!
Till we met again :-*